Case studies
See how our customers are winning with ZyLAB
Nouryon cuts down 3 months of research to a 30 minutes search with ZyLAB solutions
Read how Nouryon - a global leader in producing specialty chemicals uses ZyLAB solutions to better serve the needs of R&D teams.
10-minutes of your time well spent.
Customers
Insights from other legal professionals on legal discovery.
"The value of ZyLAB is enormous. The platform allows us to look up, secure, anonimyze and enrich data for all our case worked, while remaining compliant with financial and privacy regulations."
Roel Joosten - IT Director
RNHB - Financial Services
"ZyLAB helps us to surface all relevant evidence in large-scale, complex contract litigation and investigations. Legal data analytics helps us surface facts that we otherwise would have missed. "
Thijs van der Lugt - General Counsel
Aalberts - Manufacturing Industry
"I've worked with many eDiscovery vendors, and the ZyLAB platform is at the very top. The interface, visualization, navigation is outstanding creating an excellent user experience. "
Chief Innovations Officer
Services Industry
Read the full review
"ZyLAB is very easy to use, allowing us to upload and manage case to production quickly and independently. Key functionality, like data analytics, gives us quicker review and more confidence in our conclusions."
Internal Auditor
Manufacturing Industry
Read the full review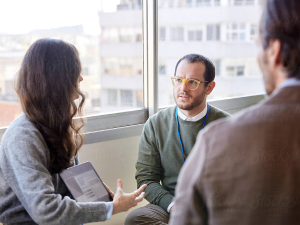 "ZyLAB ONE covers the entire scope of EDRM end-to-end. The platform is continually enhanced based on customer and industry feedback. "
Assistant Director, Litigation Support
Healthcare Industry
Read the full review
"ZyLAB provides outstanding service and product. The platform provides the technology which facilitates our forensic investigative work. Thanks to the intuitive presentation, it is easy to use and master. "
Finance Manager & Investigator
Services Industry
Read the full review
"The platform is very user-friendly and the folks at ZyLAB made integration easy and seamless. "
Commercial Counsel
Financial Industry
Read the full review
Ready to talk to a specialist?
Our experts are standing by to help you overcome your Legal Discovery challenges.