Case studies
See how our customers are winning with ZyLAB
Nouryon cuts down 3 months of research to a 30 minutes search with ZyLAB solutions
Read how Nouryon - a global leader in producing specialty chemicals uses ZyLAB solutions to better serve the needs of R&D teams.
10-minutes of your time well spent.
Customers
Insights from other legal professionals on legal discovery.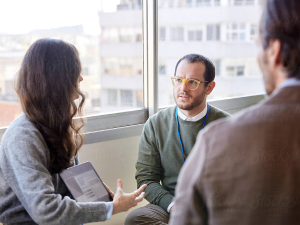 "ZyLAB ONE covers the entire scope of EDRM end-to-end. The platform is continually enhanced based on customer and industry feedback. "
Assistant Director, Litigation Support
Healthcare Industry
Read the full review
Ready to talk to a specialist?
Our experts are standing by to help you overcome your Legal Discovery challenges.